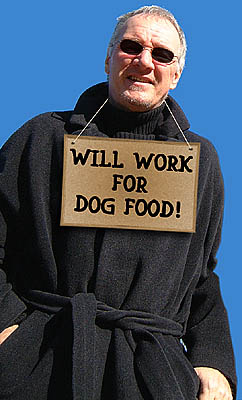 Ian writes, sings, cooks, tells jokes, produces, loves dogs, plays and teaches drums among other things.

He will write with you, sing for you, share great recipes and cooking tips, record and produce your next big single, romp with your pooch, play on your song (yes, your song!) and is endorsed by legendary drum master Freddie Gruber to teach the Gruber method of drum instruction. No job is too big!

If you'd like more information on any of these activities or would like to check his availability, please email Marjorie Pomeroy with your questions and inquiries.